"The principle is competing against self. It's about self-improvement, about being better than you were the day before"
Physical activity through sports and games is an essential ingredient of the personality development of every scholar. We believe that academics and sports are compatible and complimentary in realising the child's full potential.
Activities on the playfield develop the qualities of teamwork, leadership, dedication, discipline, self-confidence and self-esteem. Sports equip scholars with skills that help shape their lifestyles and also strengthen them to face the challenges of an increasingly competitive World.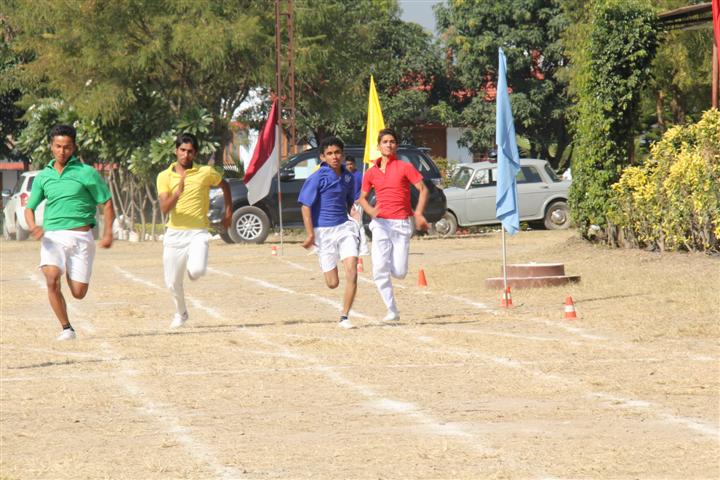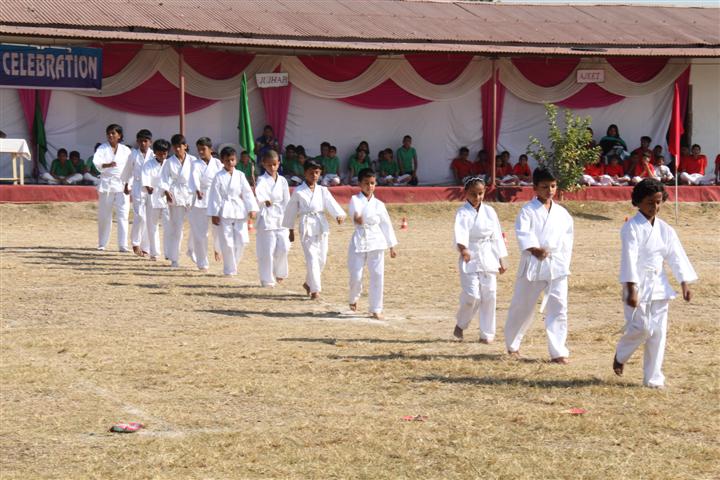 At GRD World School, sports and games are an integral and compulsory part of the education process. Sports help to build character and teach the importance of discipline in life. It inculcates a respect for rules and allows the participants to learn the value of self-control.
A well-defined Sports Policy ensures a scholars' smooth transition from childhood free play to competitive sports training.
In the initial years children are encouraged to joyously participate in the Mother sports of running, swimming and freehand gymnastics.
Scholars in the Junior School enjoy the programme which focuses on developing Gross Motor Skills and coordination while older scholars are encouraged to explore and display their special sporting talents.
As they grow the School ensures that a scholars' curriculum is upgraded in tandem. Special training regimes are individually developed by highly qualified and experienced instructors keeping in view the ability, talent and the potential of every child.
Our school has the following sports facilities:
Basket Ball court
Badminton court
Cricket Practice pitch (concrete)
Football Field.
Outdoor volleyball court
Swimming Pool (Upcoming Plan)
Shooting Range (Upcoming Plan)
Horse Riding (Upcoming Plan)
Martial Optical Training Ground (Upcoming Plan)
Apart from the regular school sports schedule, specialized coaching gives the students ample opportunity to hone their skills.